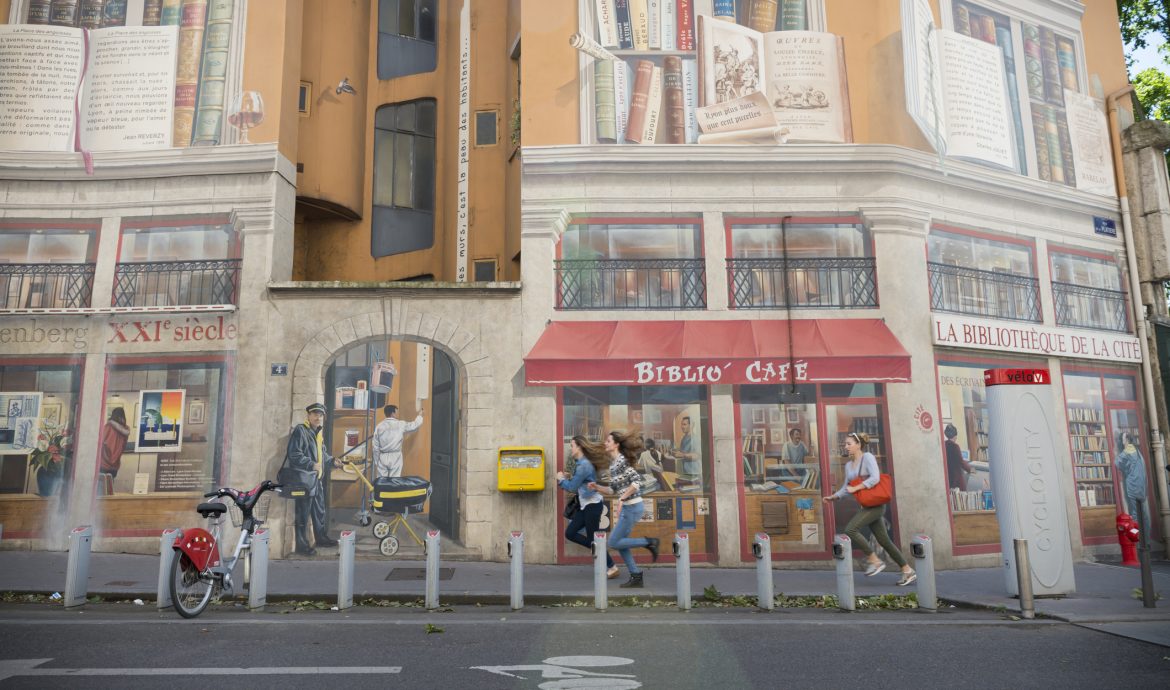 France
A Brief History Of French Street Art
On June 2, 2017 by admin
While street art is often associated with the US or UK and artists like Banksy and Stik painting the capitals from the 70's and 80's, French street art shouldn't be overlooked. It emerged in the late 60's, following diverse artistic movements and cultural revolutions like Conceptualism and New Realism, but painting on the walls had been part of the French landscape for over 100 years, with small and large companies alike using it as a way to advertise their products.
Painting on the walls
When it comes to advertising, murals and stencils were the ancestors of large-scale posters. Companies like Shell oil or Meunier chocolate would invest to have giant murals on the side of buildings, but smaller businesses could also get an artist to paint their storefront to give it a unique and memorable appearance. While you can still see traces of faded painted ads in villages, this method in not used anymore and the dying art of adverts painted on buildings is just a reminder of an ever-changing world.
From advertising to street art
From the late 60's, artists tried to find new ways to blur the lines between art and daily reality and leave behind preconceived artistic platforms like canvas and museums. In the early 70's, artists like Daniel Buren started to use posters to mass-produce pieces that could be quickly installed on any surface. A couple of years later, as the centre of Paris was being modernised, Gérard Zlotykamien used spray paint to created silhouettes on ruins, while Ernest Pignon-Ernest created stencils of famous French poets that can still be seen here and there around Paris.