France
Tha Famous French Alps
On September 10, 2017 by admin
The French Alps have long been the subject of romanticisation, and if you take a look, it's not hard to see why. From the sweeping heights of Mont Blanc to the charmingly European villages, and beautifully snow swept peaks, the French Alps have it all. Although the first thing to enter your mind may be the many famous ski resorts that the region boasts, attracting more than 200,000 British tourists a year, this is by no means the only time to enjoy the Alps. Spring and Summer can be just as stunning.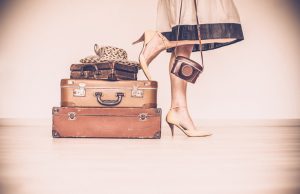 Experience The Magic Of The French Alps
Up in the French Alps, there is a huge amount of biodiversity. Even in the harshest of Winters, all you have to do is go walking and you'll find yourself surrounded by breathtaking nature. In the Wintertime, the hardy evergreen forests will give your trip a seasonal vibe, and in the Spring you'll witness the terrain burst into life with Gentianes, Alpine Pansy, and Yellow Pasque Flowers. Conservation of wildlife in the French Alps is also a top priority and since their reintroduction in 1990, France's wolf population has increased. If you're lucky you may catch a glimpse of them in their natural habitat. The Alpine ibex, Europe's wild goat, the mountain hare and the golden eagle are all beautiful creatures that are also native to the Alps.
Enhance Your Adventure With Beautiful Vintage Treasures
Whatever the weather, you can find multiple activities to peak your interest in the French Alps. Whether you're heading off for a relaxing mountain getaway, trying out the black run ski slopes, or experiencing the stunning terrain on the back of a bike. Every visit is packed full of memories and nostalgia in the making. You can even dress to look the part for your adventure by searching to find vintage equipment at Barnebys. Keep an eye out for special items to make your stay a memorable and rustic one, from suitcases to ski poles, clothes, and fun accessories. Pack your camera in your bag, stock up on some beautiful vintage kit and head off to the Alps for the coolest adventure of a life time!